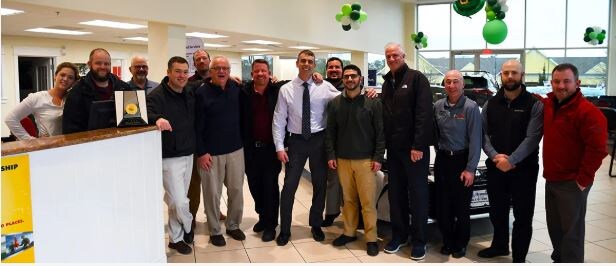 "Hyannis Toyota has been a longtime, loyal supporter of our work to ensure all on Cape Cod and the Islands have access to safe, stable housing.
This year, Hyannis Toyota has signed on as one of our Annual Corporate Sponsors, helping to strengthen our work so we can assist our neighbors in need.
Bryan Scarpellini, general manager of Hyannis Toyota, explained why his dealership has been such a champion of our organization: "'Housing Assistance has been one of the most important and rewarding foundations that we have the pleasure of supporting each year. Acceptable housing is the foundation of what every Cape Codder needs and deserves and there are real challenges that many people face. Prime Motor Group and our employees are happy to be able to assist whenever possible and value our relationship with Housing Assistance.'"
-Housing Assistance Corporation
If you would like to learn more about the Housing Assistance Corporation, please visit their website. Since 1974, the Housing Assistance Corporation programs has expanded to help more than 175,000 low- and middle-income households on Cape Cod, Nantucket and Martha's Vineyard. the Housing Assistance Corporation serves more than 5,000 households each year in three main areas: homeless prevention, housing stabilization, and empowerment.