Prime Motor Group is Proud to Announce the Winners of the 2020 DealerRater Consumer Satisfaction Award!
Please join us in congratulating the following
Prime Motor Group
dealerships on their exciting win: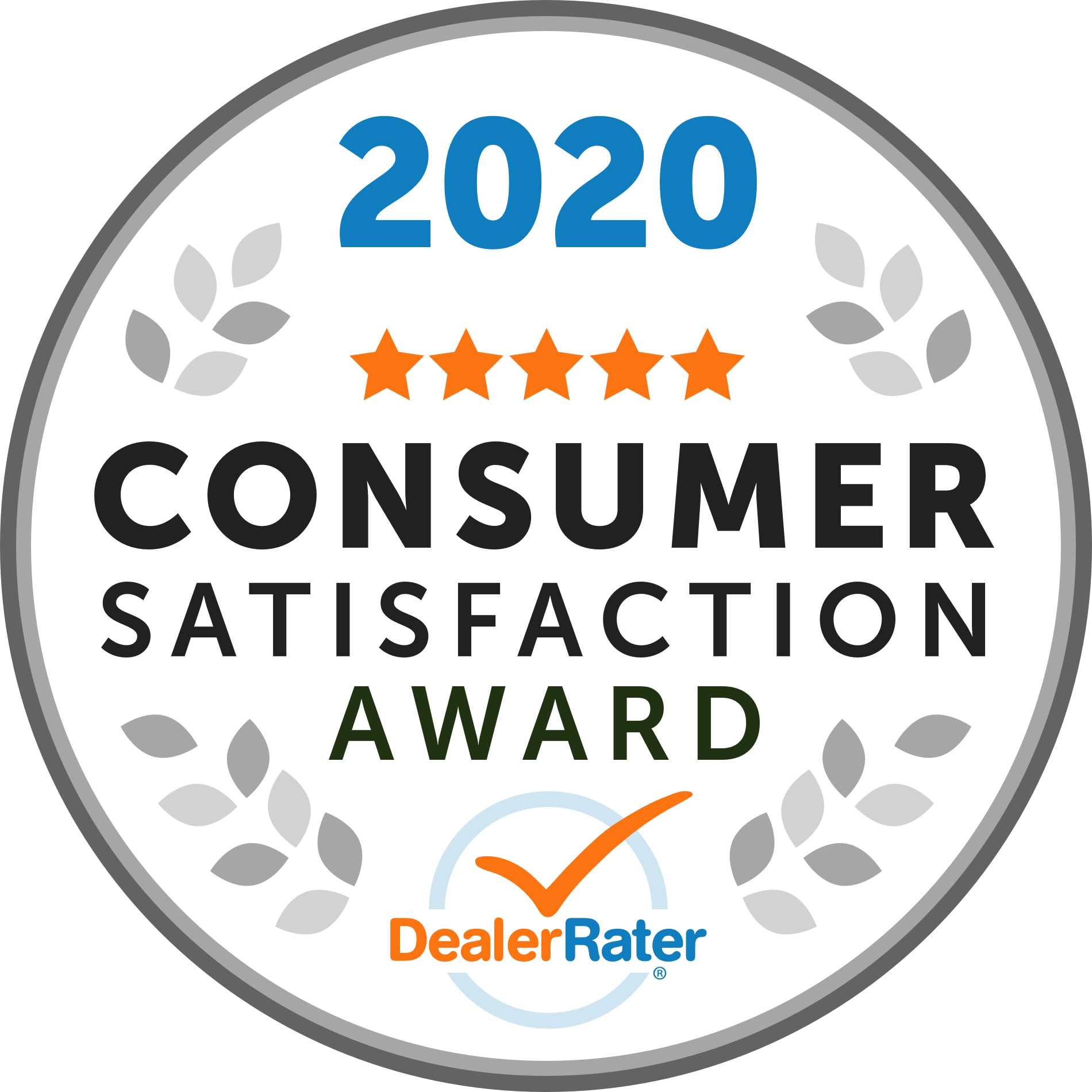 Q: What is the consumer satisfaction award?
A
: The consumer satisfaction award is issued by DealerRater each calendar year and recognizes automotive dealerships that have excellent reviews and provide outstanding service to consumers.
Q: Who is eligible to win the consumer satisfaction award?
A
: Every automotive dealership that's currently listed on the DealerRater platform is eligible to receive the award. The decision around which dealerships win is based upon overall reviews and is calculated through a Powerscore.
Q: How is Powerscore determined?
A
: Powerscore is determined through a dealerships average star rating as well as the number of quarterly reviews that are obtained through each year. Additionally, the average is then ran against other dealers to determine rank.
Q: Are there any other outstanding requirements to receive the consumer satisfaction award?
A
: There are some additional requirements in order for a dealership to be eligible to receive the award such as a minimum of 25 reviews from the previous calendar year, 1 positive review per quarter from the previous year, an average rating that's greater than 4.0 that took place over the previous year, and finally no blacklisting impacts that took place over the previous year.
About Prime Motor Group
Prime Motor Group is a new & used car dealer that serves the people of Massachusetts, New Hampshire, Maine, & Vermont. Our mission revolves around our true passions which are cars, people, and the community. We encourage you to visit a Prime location of your choice to experience a truly authentic car buying experience.